Turning Around the Equity Downturn
Strategies for jump-starting postsecondary equity attainment in the post-pandemic era
Susan Bodary, Partner, Education First
Loren Blanchard, President, University of Houston-Downtown
Kristi Leonard-Webber, Community and Career Connected Learning Coordinator, Building Bridges to Careers
Researchers from Education First will share new findings on declining postsecondary enrollment rates in Ohio since the pandemic, including barriers and challenges facing low-income, non-white, and first-generation students. They will be joined by experts from other states and Ohio about the challenges and solutions that have been effective in their communities.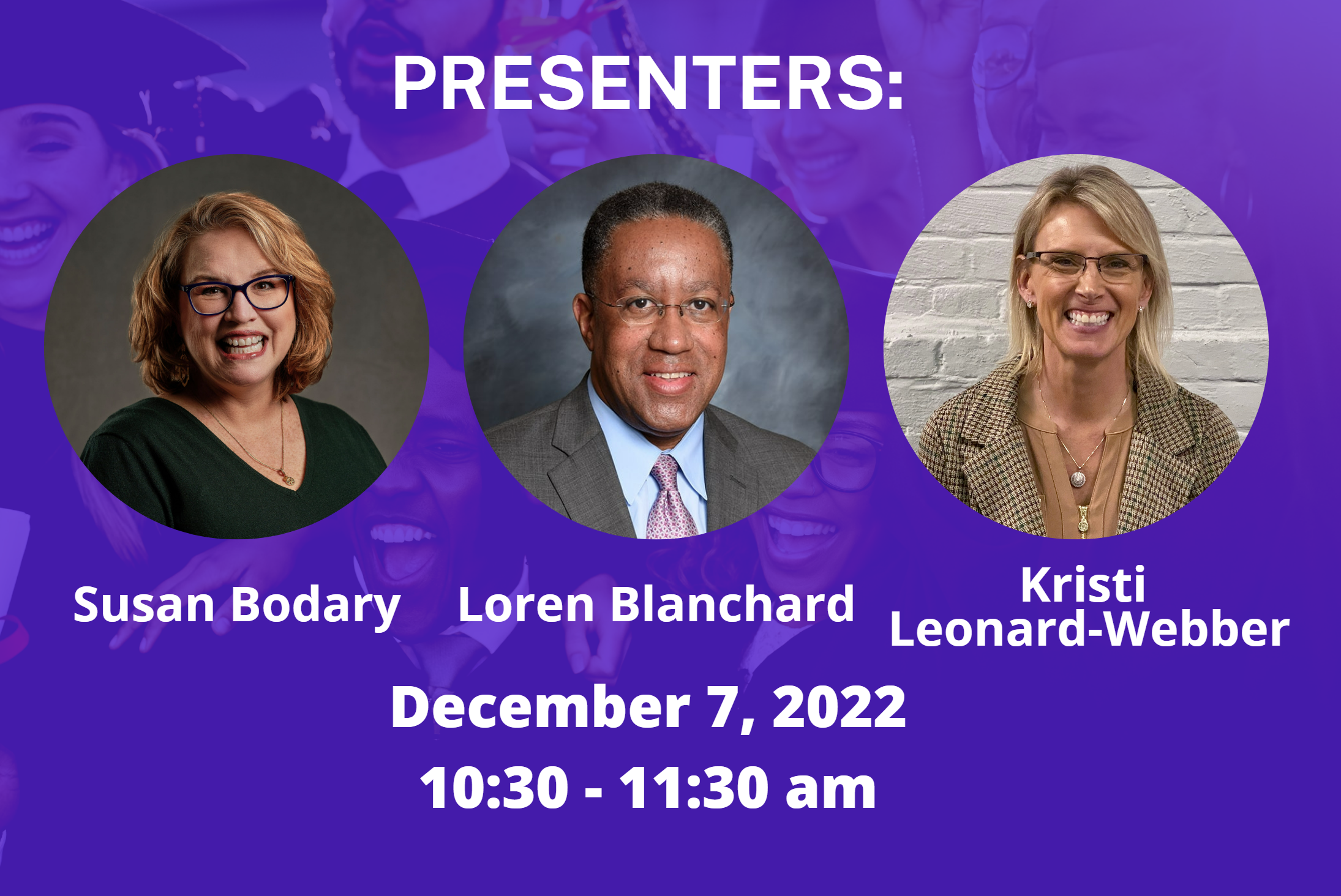 Erasing the boundaries between high school, college, and careers – and creating one new system that works for everyone
Panelists: Joel Vargas & Kyle Hartung, Jobs for the Future
In their new report, The Big Blur, Joel Vargas and Kyle Hartung lay out their argument for erasing the boundaries between high school, college, and careers – a radical restructuring they say can work better for everyone.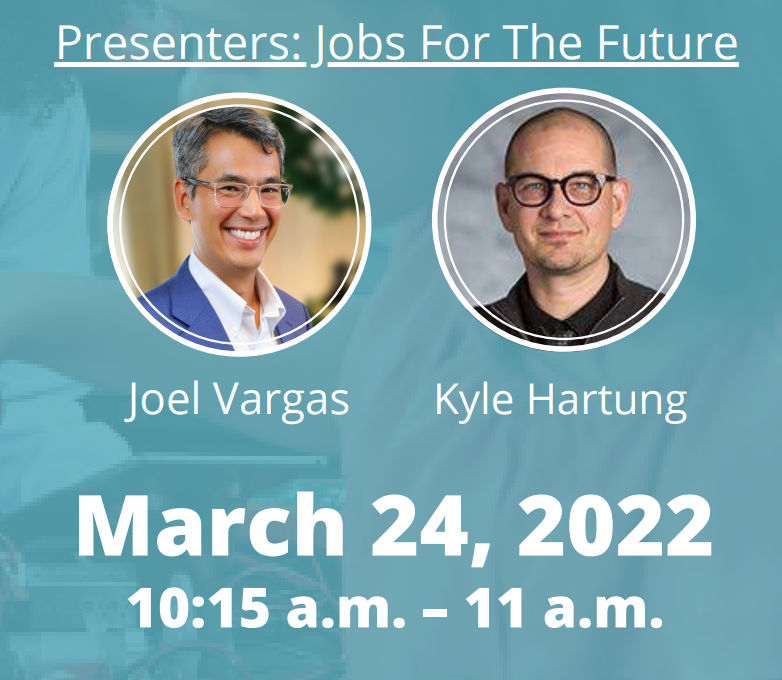 How state policies build a skilled, educated workforce
Panelists: Adriana Harrington & Quentin Suffren, ExcelinEd
Policy experts with ExcelinEd, a national organization that supports state leaders in transforming education, recently conducted a deep dive on career pathway policies in Ohio to help the state better understand the strengths and opportunities for improving our education and workforce systems.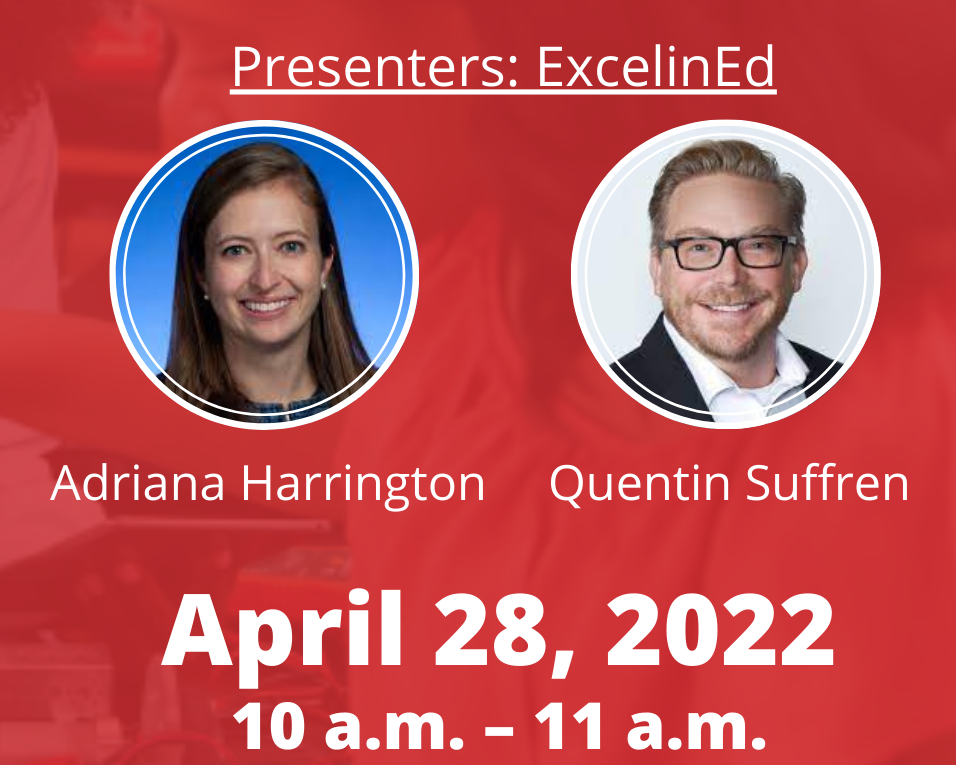 Driving Achievement with Data
How data analysis can improve student outcomes
Henry Mack, Senior Chancellor, Florida Department of Education
Dr. Keith Richard, Statewide Director of Career and Technical Education Quality, Florida Department of Education
Jane Clark, Associate Director of Policy and Advocacy, Data Quality Campaign
Florida education leaders will share how they created a system in which they use data from a variety of sources to inform stakeholders on workforce demands and credential outcomes while informing policymakers as they pursue innovative policy changes. National experts will also join to share how states across the country are benefiting from better data connections to workforce outcomes. Learn why it's more important than ever to have data systems in place to drive the change we want to see.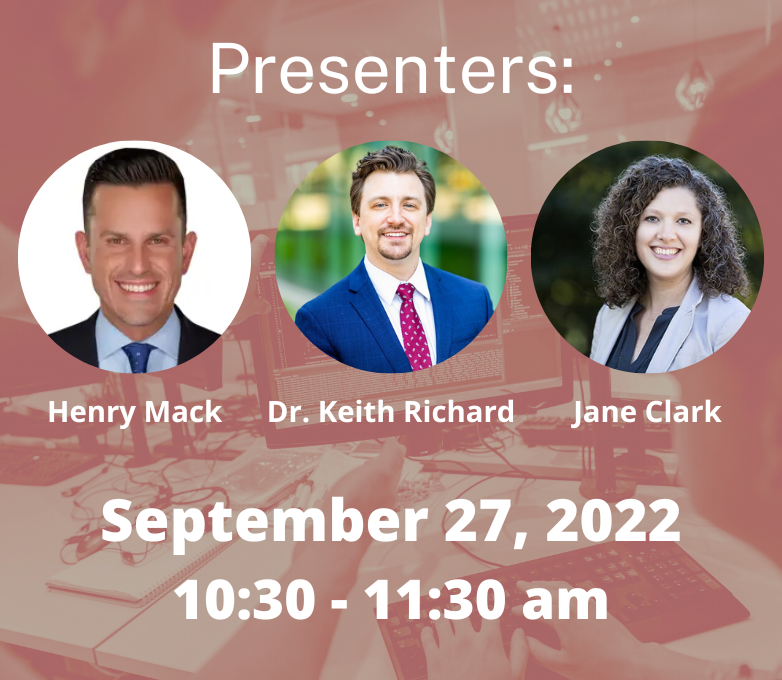 Learn how to increase FAFSA completion rates from leading states and Ohio communities
MorraLee Keller, Senior Director of Strategic Programming, National College Attainment Network
Katina Fullen, Executive Director, I Know I Can
Dr. Tireka Cobb, Director of the Louisiana Office of Student Financial Assistance Field Outreach Services and Project Director for Louisiana GEAR UP
Learn why Louisiana leads the nation in FAFSA completion and hear from local Ohio experts about strategies that can help drive FAFSA completion and help more students pursue postsecondary education.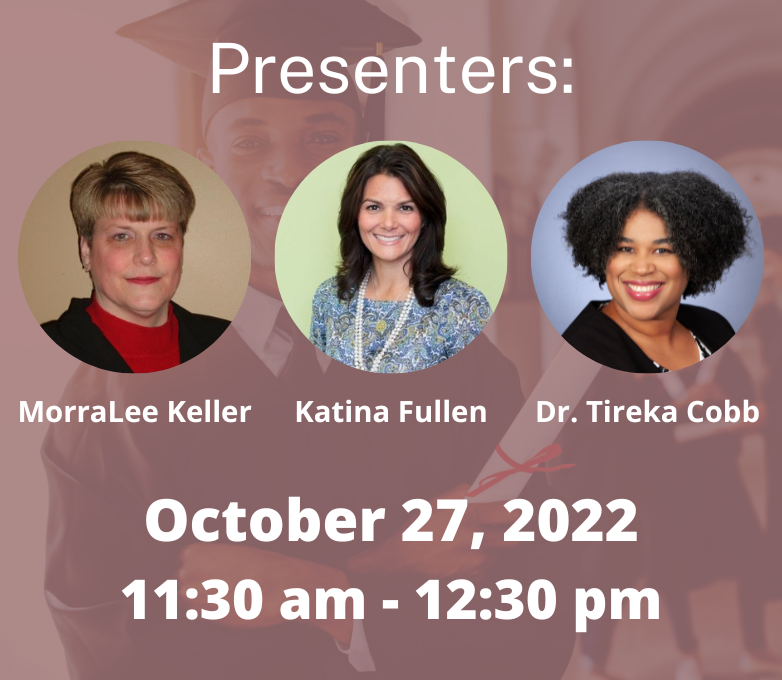 Credentials, Pathways & What Happens Next
A look at how credentials actually align with Ohio's workforce needs
Joel Simon, Vice President of Workforce Strategies, Lightcast
Quentin Suffren, Senior Advisor of Innovation Policy, ExcelinEd
Policy Experts from ExcelinEd will share their research into the alignment between the credentials students earn and the demand for those credentials in the workforce. The presentation will shine a light on the industry credential landscape in Ohio and provide recommendations on how to improve career pathways and credentials in the State.